MRO-HiRISE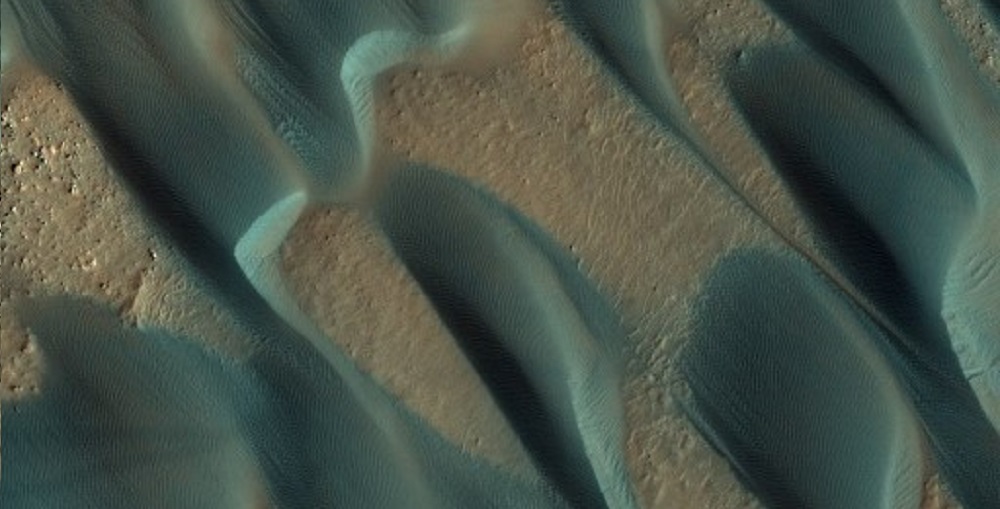 What is MRO-HiRISE?
Since reaching its orbit around Mars in 2006, the Mars Reconnaissance Orbiter (MRO) has been collecting valuable data about the red planet. With many scientific instruments on board, the orbiter collects data for scientists on Earth to study the surface, subsurface, and atmosphere of Mars. Data is used for investigations into potential past and present occurrences of life, water, and various geological processes. 
The High-Resolution Imaging Science Experiment (HiRISE) camera is one of the many instruments on board the MRO. As an optical wavelength camera, it takes photos in the same wavelengths visible to humans. It is the highest-resolution camera ever sent to the planet and can take photos of objects as small as 1 meter in length on the surface of Mars! 
How is Western Contributing? 
Western Science and Space researchers use HiRISE data to examine the presence of surface and subsurface water. Discoveries of active geological processes have also been made thanks to the incredible high-resolution images from HiRISE!  
Teams at Western University, including faculty at Western Space, have coordinated, planned, and executed several "image cycles". These imaging cycles involve commanding the HiRISE camera to image desired locations on Mars for two weeks at a time.  
Images from HiRISE are additionally added to the public domain and available for all researchers to access. This allows our scientists to continue conducting research on the incredible images taken by the orbiter! 
Past Imaging Cycles
In the fall of 2019, two WesternU- and Institute for Earth and Space Exploration (Western Space)-based teams helped plan two back-to-back 2-week sets of HiRISE images of Mars. The two teams were led by Earth Sciences Adjunct Research Professor Dr. Livio Tornabene (@RocDocMars) – a veteran HiRISE Science team member – and by Post-Doctoral Fellow Dr. Eric Pilles, who will be responsible for planning the second 2-week set of images. The two teams were additionally comprised of Western Space mission trainees, including two PhD candidates – Vidhya Ganesh Ranganjaran and Will Yingling, and two MSc students – Leah Sacks and Chimira Anders. These two teams interfaced with the University of Arizona's Lunar and Planetary Laboratory's HiRISE Operations Team, including HiRISE targeting specialists (HiTS) Kristin Block, Nicole Baugh, and Singleton Thibodeaux-Yost.
These two back-to-back imaging cycles marked the 10th time the science-planning of HiRISE images have been led out of a Canadian institution since 2014. 
For the latest updates, and a sneak peek of some of their images of Mars follow them on the Western Space's
Facebook
 page, and Twitter at:
@RocDocMars
and 
@WesternUSpace
, and check out the incredible images from HiRISE
@HiRISE
.