AX1 Mission
Axiom Space announced in February 2021 the research behind its historic Ax-1 mission targeted for launch to the International Space Station in April 2022. Click here to read the press release. 
Ax-1 is the first in a series of private missions Axiom Space has planned. The Ax-1 crew included Michael López-Alegría, Larry Connor, Mark Pathy and Eytan Stibbe. The crew took part in microgravity experiments during their 11-day mission aboard the ISS. 
Mark Pathy, Ax-1 mission specialist, on behalf of The Montreal Children's Hospital, Canadian Research Universities and The Royal Canadian Geographical Society took part in scientific research projects. 
Pathy conducted Earth observation activities in partnership with the Royal Canadian Geographical Society and Western University. These Earth observation activities will contribute to further analysis of the impact of climate change, urbanization, and other factors on the ecology and human habitation of North America.
Click here to read this Western News Article to learn more. 
Western Space Team Members: 
The following Western Space students were integral in helping with identfiying science targets on Earth for Mark Pathy to image from Space in-preparation for the mission:
Students: Neeraja Chinchalkar, Juan Jaimes Bermudez, Jamie Graff, Jack Hostrawser, Lauren Stone and Paige Julianna Cincio. 
Research Scientist: Christ Caudill
The images and data captured from the ISS are being analyzed by a Western Space team. 
Check out a sample of the images below: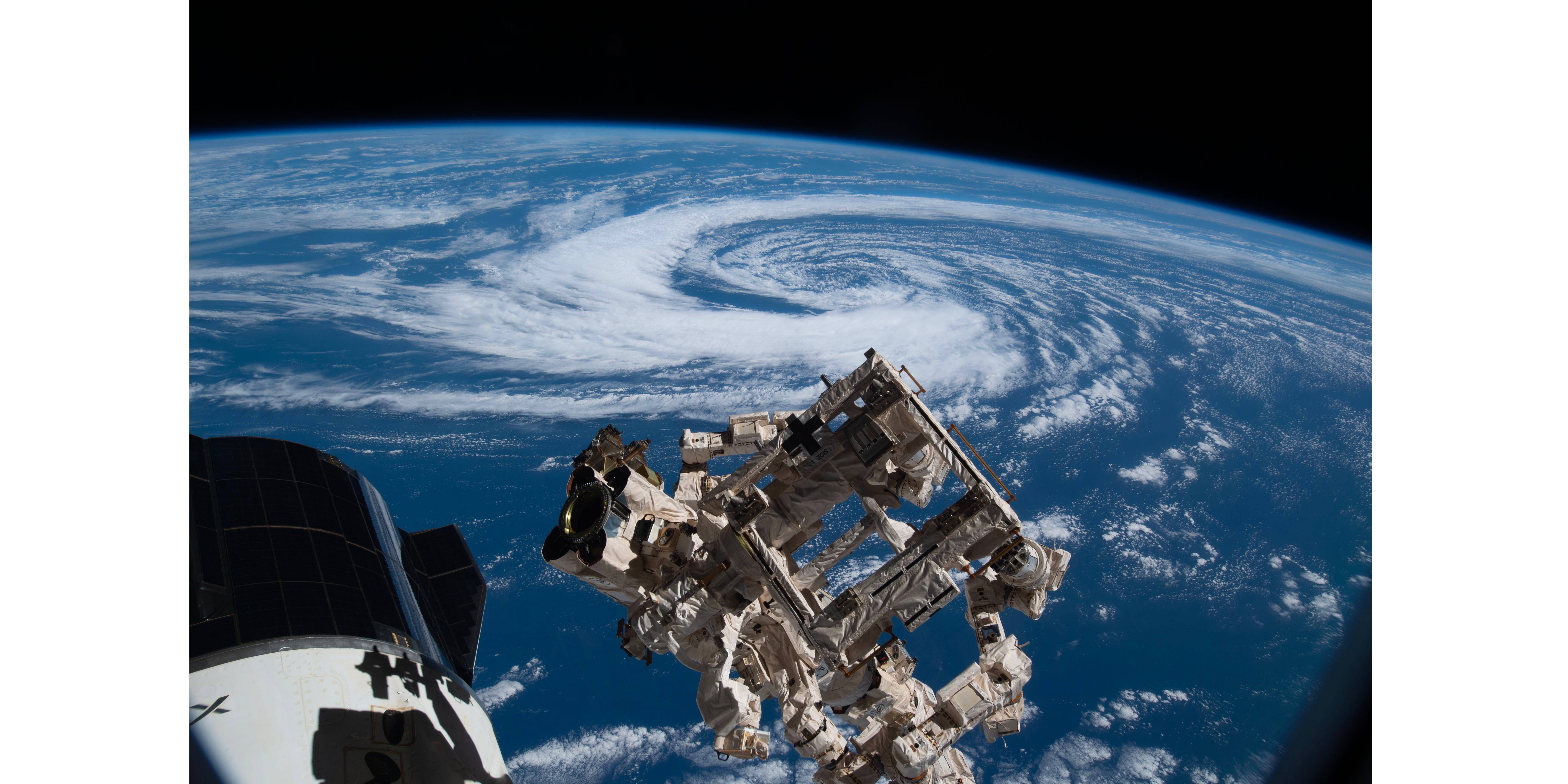 Image credit: NASA/Mark Pathy 
A mature stage midlatitude cyclone taken on April 22 over the Atlantic Ocean.  The cloud patterns represent a cyclone (counter-clockwise) circulation about the centre of low pressure (visible in the middle of the pattern).  Moist air circulates inwards towards the centre of the low and upwards, condensing to form clouds.  The 'comma' cloud shape indicates the midlatitude cyclone is at a mature life cycle stage; the long tail of the 'comma' is typically associated with a cold front.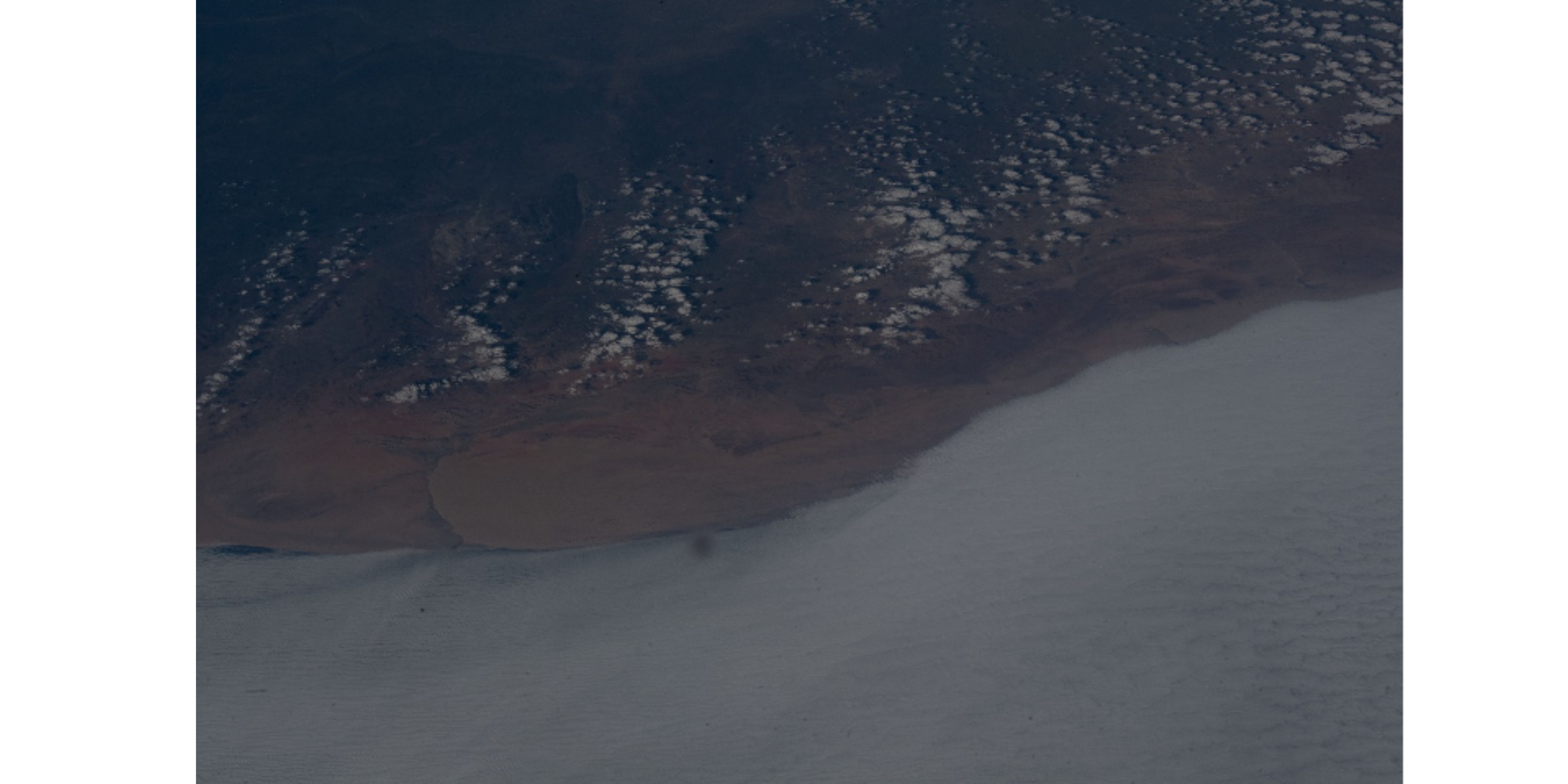 Image Credit: NASA/Mark Pathy
Namib desert along the Atlantic coast in Angloa and Namibia. The border is marked by the river that crosses the coastal plain in the lower left foreground of the image. Namibia is to the right (south) and Angola to the left (north).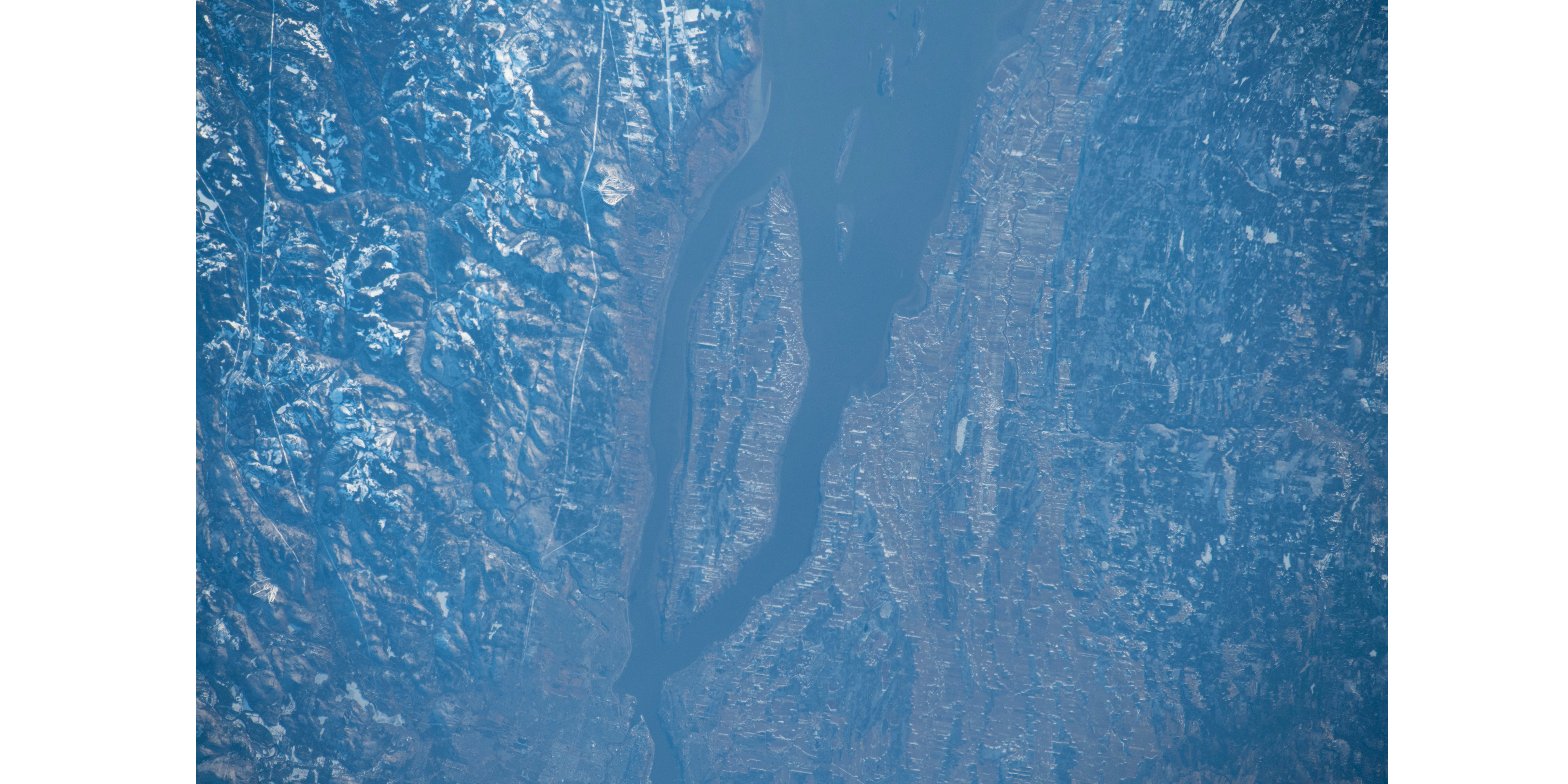 Image Credit: NASA/Mark Pathy
This pictures shows Ile d'Orléans, an island located in the Saint Lawrence River east of downtown Quebec City, Canada. The long, narrow fields of the "Garden of Quebec" create a stripped pattern visible from space.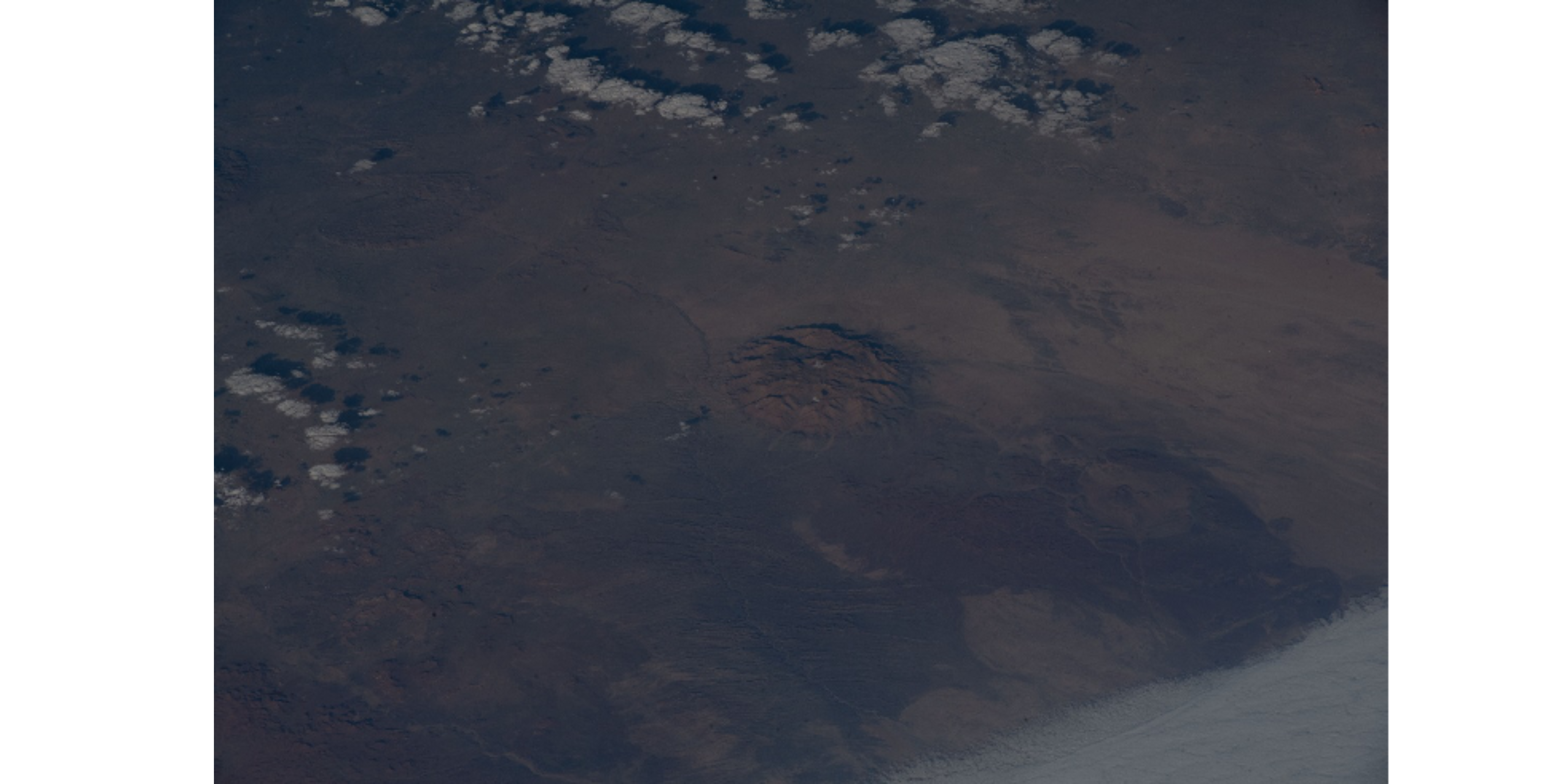 Image Credit: NASA/Mark Pathy
View east over the coast of Namibia of the Brandberg.The Brandberg is a cicular inselberg in the central Namib Desert.  It is part of a UNESCO World Heritage Convention site because of its rich palaeo-archaeological heritage - with a high concentration of prehistoric rock art.